Use Case
Our 4-Step Process
---
This is our 4-Step process that allows for simple opt-in of your audience gauging interest and engagement level to determine those really invested into what you offer. Just not that this is the tip of the iceberg when it comes to using EmojiOut, but this will definitely get you started.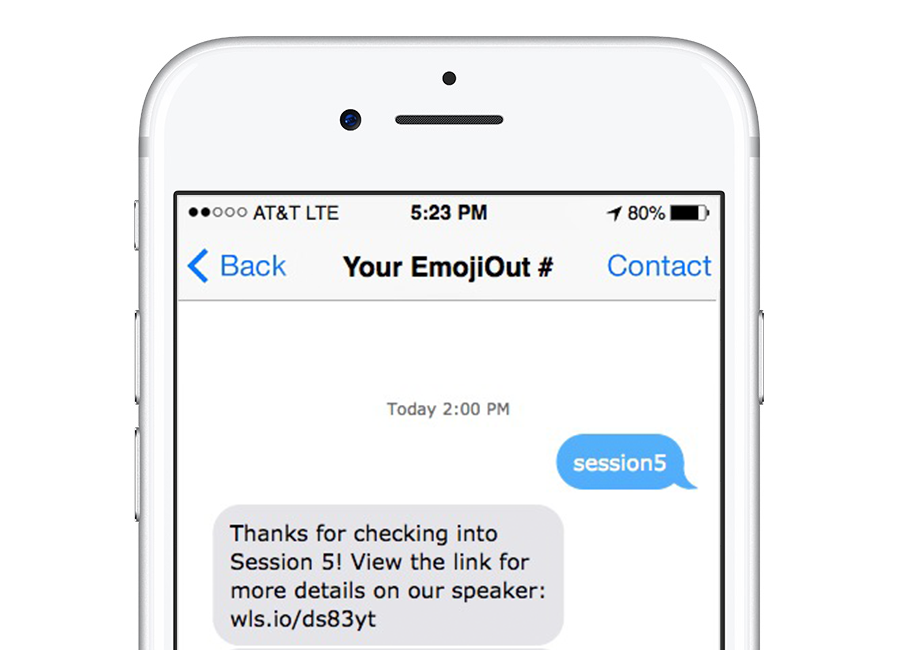 Step 01
Guest Check-In
Allow your conference goers to check-in for different keynote sessions and receive additional information about the speaker and/or other conference details. Example: texting "session5" to check-in for a keynote speaker session.
Step 02
Engage With Audience
Once attendees are checked-in not only can you provide them with more information, but also engage them with questions and the occasional giveaway.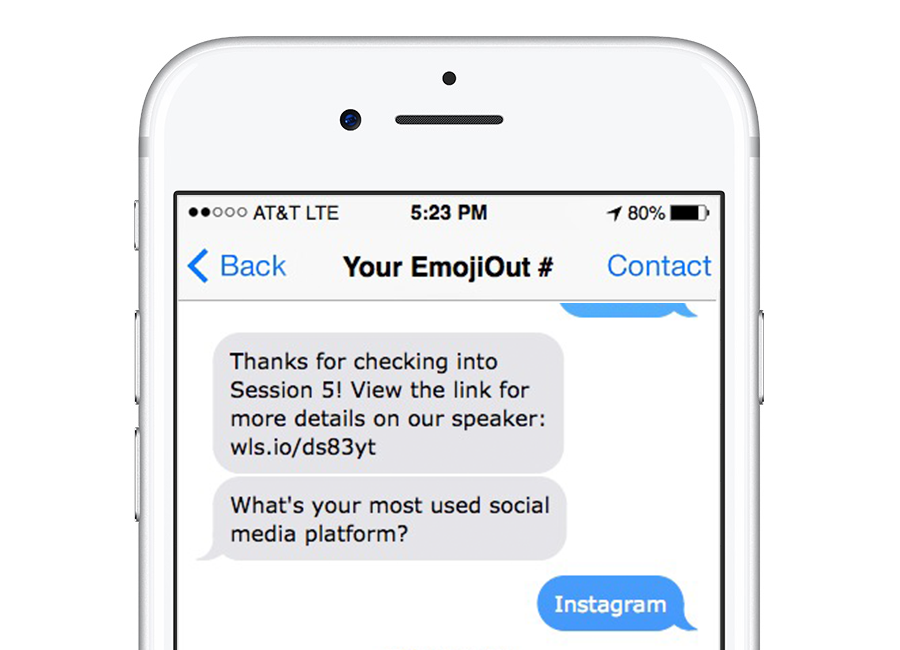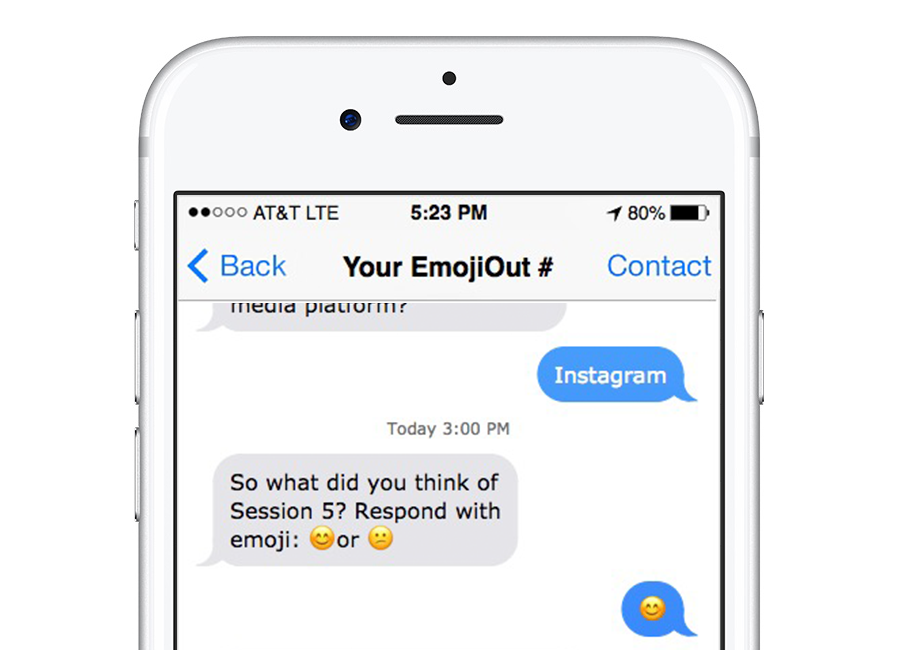 Step 03
Ask For Emoji Feedback
Being our brand name feature, this is a very pivotal step in the process. It provides you with simple feedback of the current session and works as the bridge to provide you the opportunity to for the next step.
Step 04
Send Appreciation Offer
Lastly, this step is the true gauge of interest in what you are offering based on how they respond to you special offer. This offer can be a link to an opportunity that was mentioned during the session or can be a recommendation for the next session to attend. Either way this is the upsell moment that determines value.