Use Case
Our 4-Step Process
---
This is our 4-Step process that allows for simple opt-in of your audience gauging interest and engagement level to determine those really invested into what you offer. Just not that this is the tip of the iceberg when it comes to using EmojiOut, but this will definitely get you started.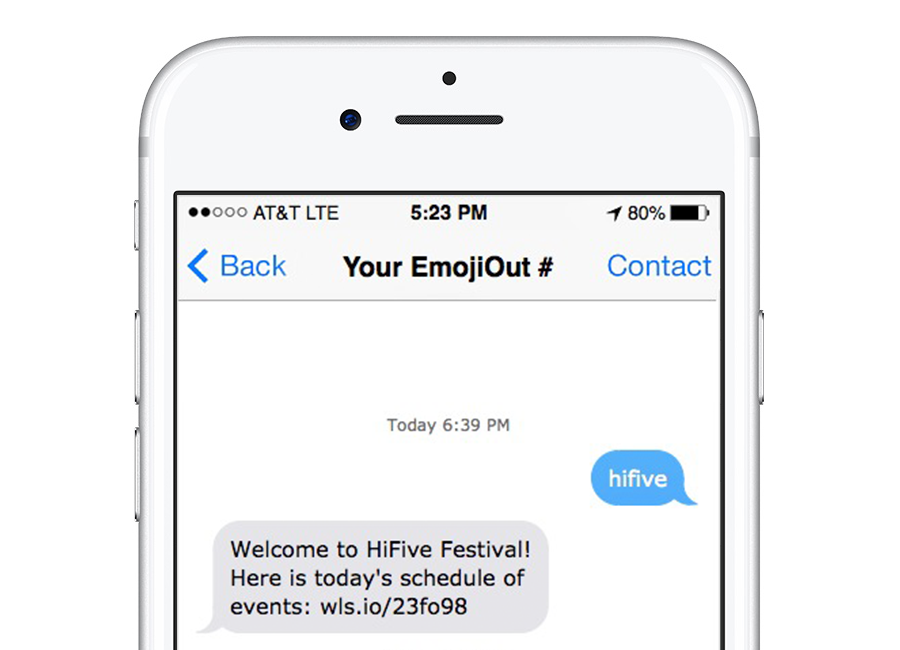 Step 01
Guest Check-In
Festival goers can now check-in either via keyword or kiosk and receive updates on stage schedules and be entered into giveaways throughout the duration of the festival. Example: text "hifive" to EmojiOut # to check-in.
Step 02
Engage With Audience
Once an attendee is checked-in they can receive updates, send in issues that they may encounter during the festival and of course receive special booth offers and win giveaways throughout the festival.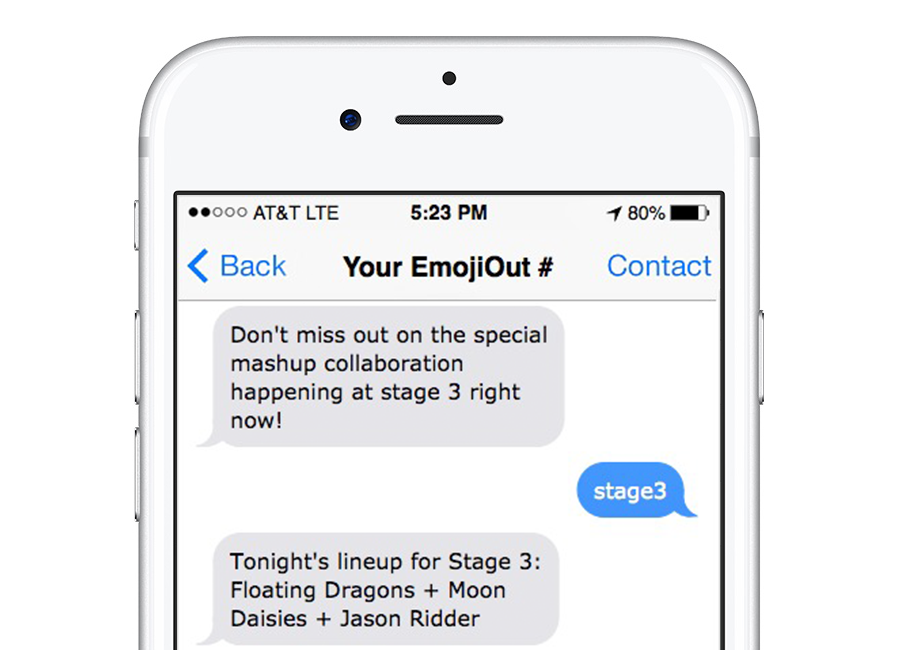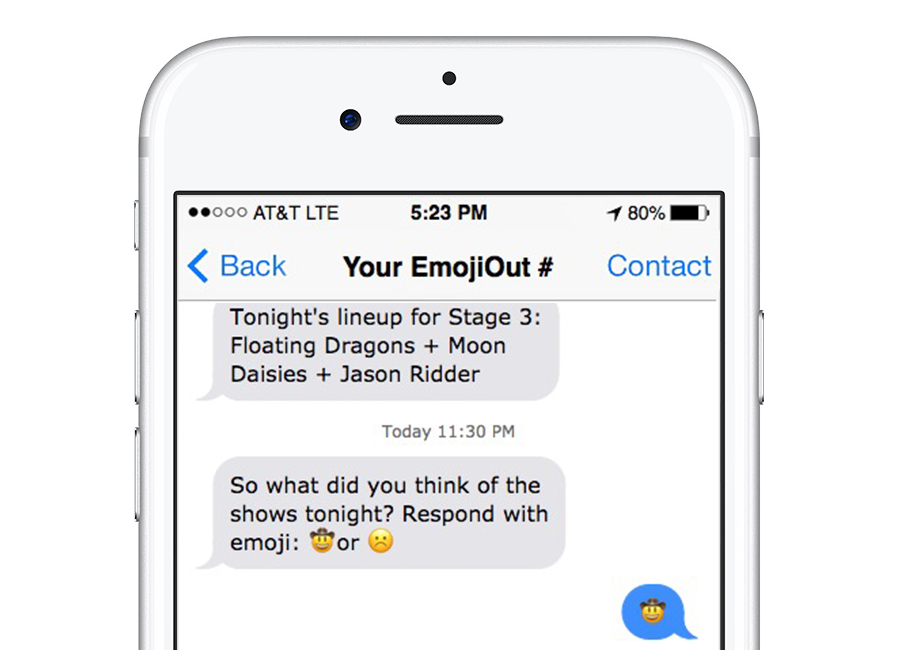 Step 03
Ask For Emoji Feedback
Once all the festivities have come to an end, you can reach out asking attendees what they thought of the event. We have simplified this request by having it focus on emoji feedback.
Step 04
Send Appreciation Offer
This message is sent to thank an attendee for their feedback, but also to offer them something special. Whether it be a promo, discount or freebie to something sponsorship related or upcoming event info, this is a seamless way to transition.