Use Case
Our 4-Step Process
---
This is our 4-Step process that allows for simple opt-in of your audience gauging interest and engagement level to determine those really invested into what you offer. Just not that this is the tip of the iceberg when it comes to using EmojiOut, but this will definitely get you started.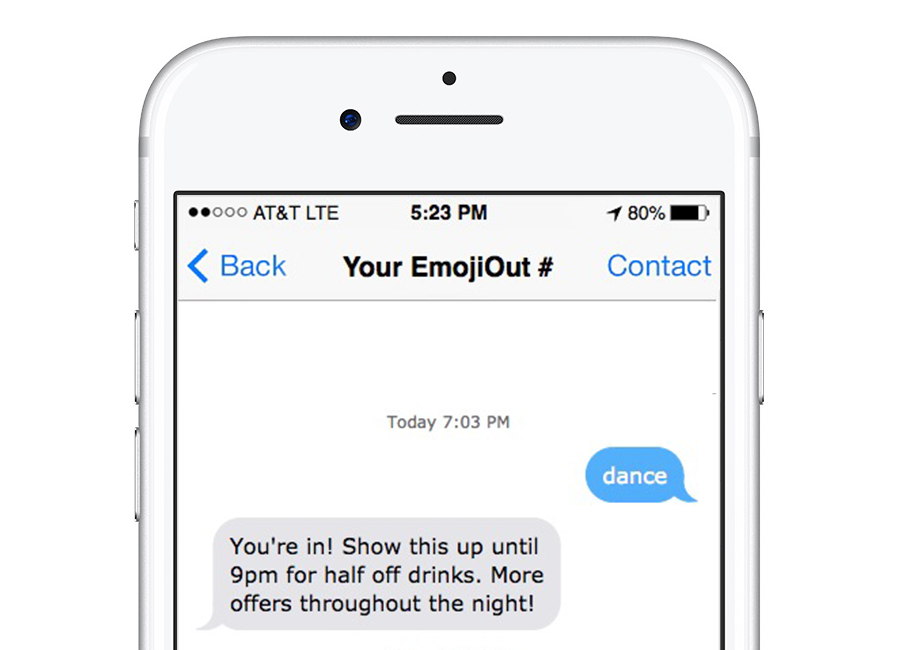 Step 01
Guest Check-In
Let your followers check-in at your events with a keyword or even a kiosk providing them with access to special offers and even the chance to win special access to a VIP section. Example: texting "dance" to check-in at an event.
Step 02
Engage With Audience
Once your followers are checked-in now you can offer them special offers and giveaways throughout the night. This can be anything from drink specials, giveaways or even special access.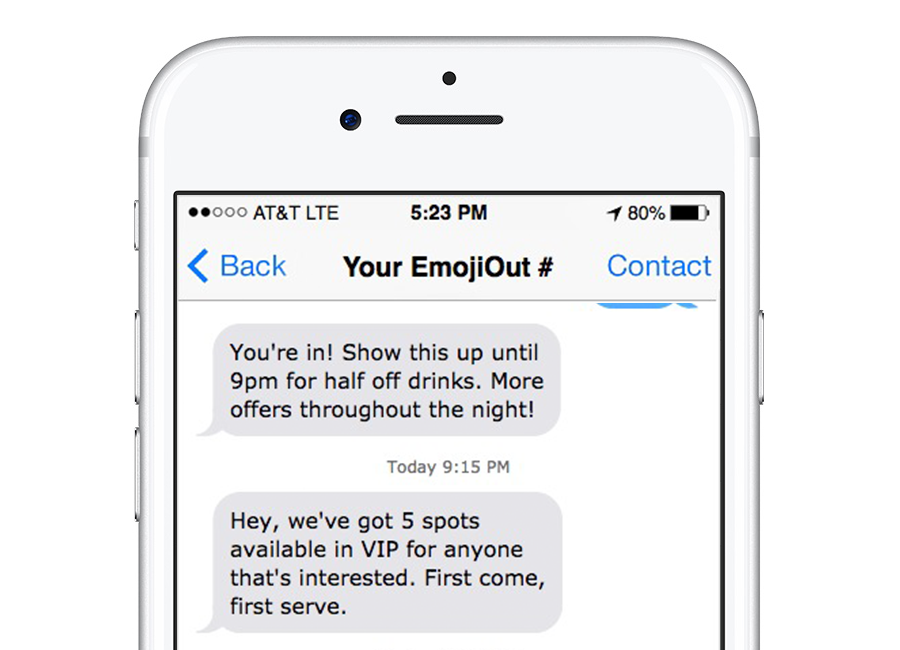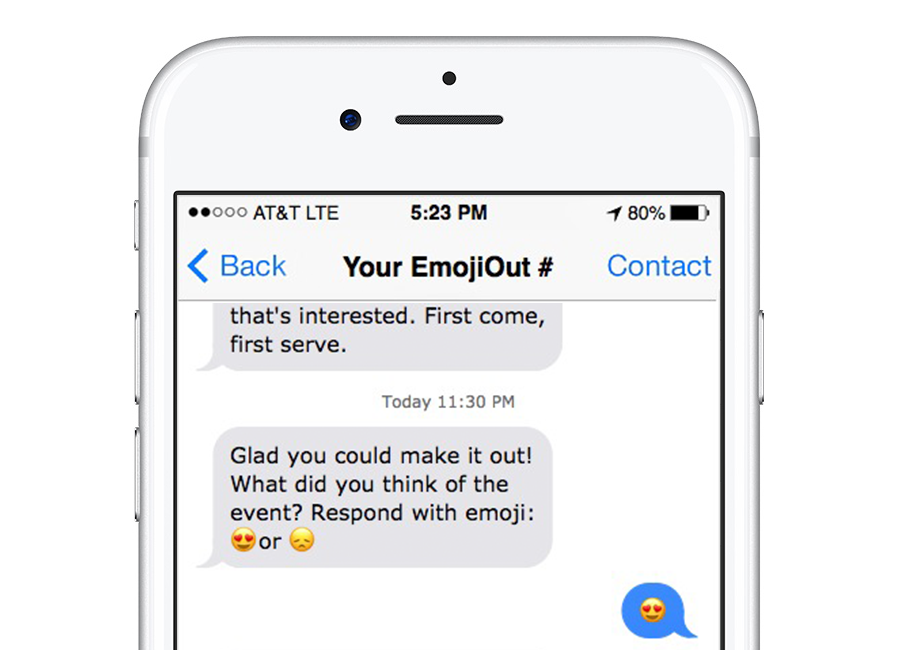 Step 03
Ask For Emoji Feedback
Always let your followers know you care about their thoughts and feelings by asking for event feedback- emoji style. This is a great bridge to lead into the next step which is your ultimate goal.
Step 04
Send Appreciation Offer
Thanking your audience for their feedback is the best way to share with them the next upcoming event or a special offer they can't receive any other way. The more you offer exclusive incentives the more people will check-in and signup for your updates.