Use Case
Our 4-Step Process
---
This is our 4-Step process that allows for simple opt-in of your audience gauging interest and engagement level to determine those really invested in your venue entertainment. Just note that this is the tip of the iceberg when it comes to using EmojiOut, but this will definitely get you started.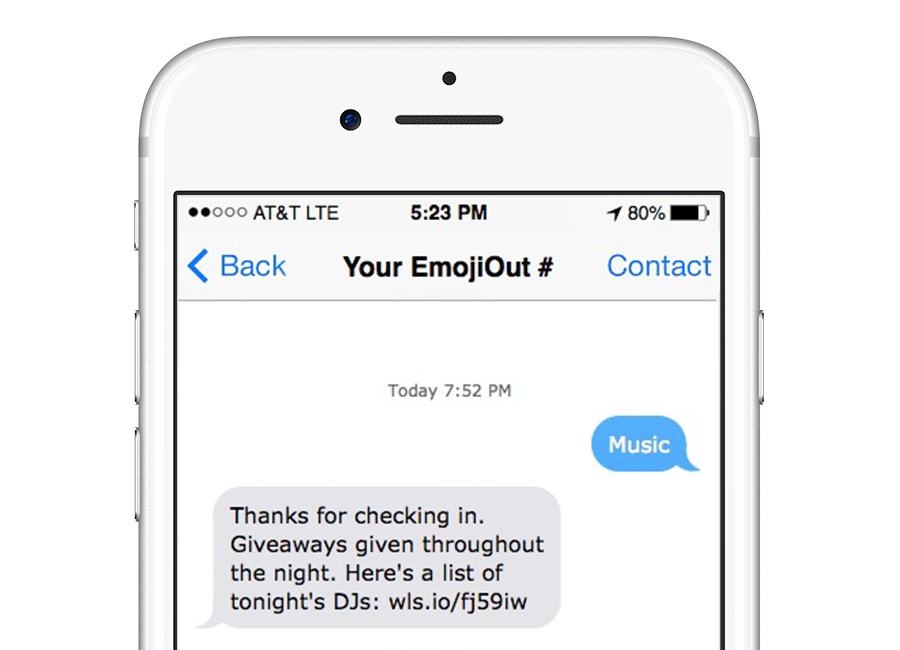 Step 01
Guest Check-In
With the push of an incentive like a Raffle, this is where you allow your guest the chance to check-in via a special keyword or from our kiosk mode, this is the best way to get your audience joined to your SMS list. Example: audience is given keyword at entry point of event or do so at Kiosk to check-in and be entered into a raffle.
Step 02
Engage With Audience
This is where you announce the winner of your incentive or ask for user-generated content to better document the event from the attendee perspective. Example: Emojiout randomly selects Raffle winners automatically at scheduled time and sends message out to claim prize.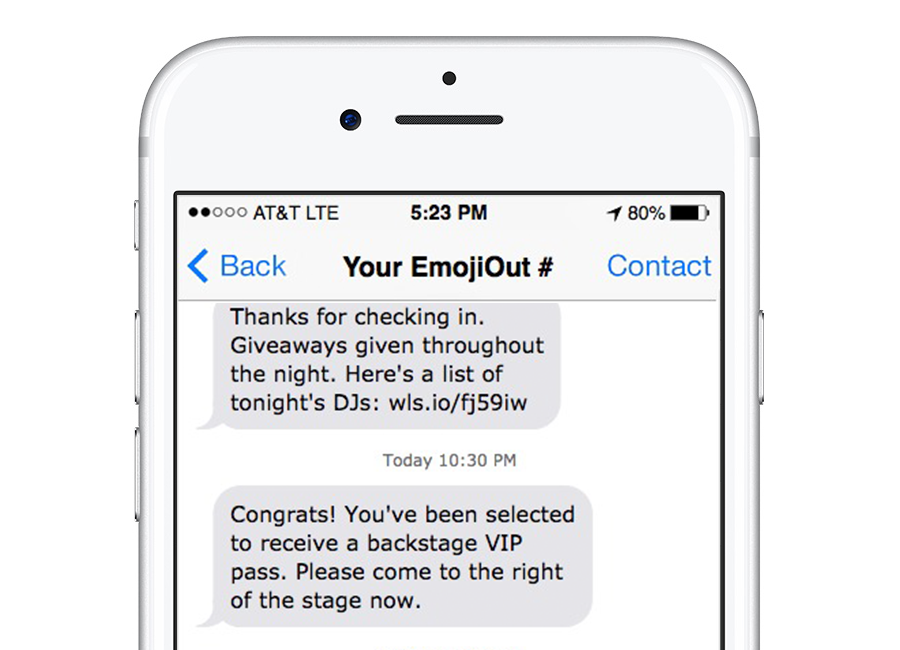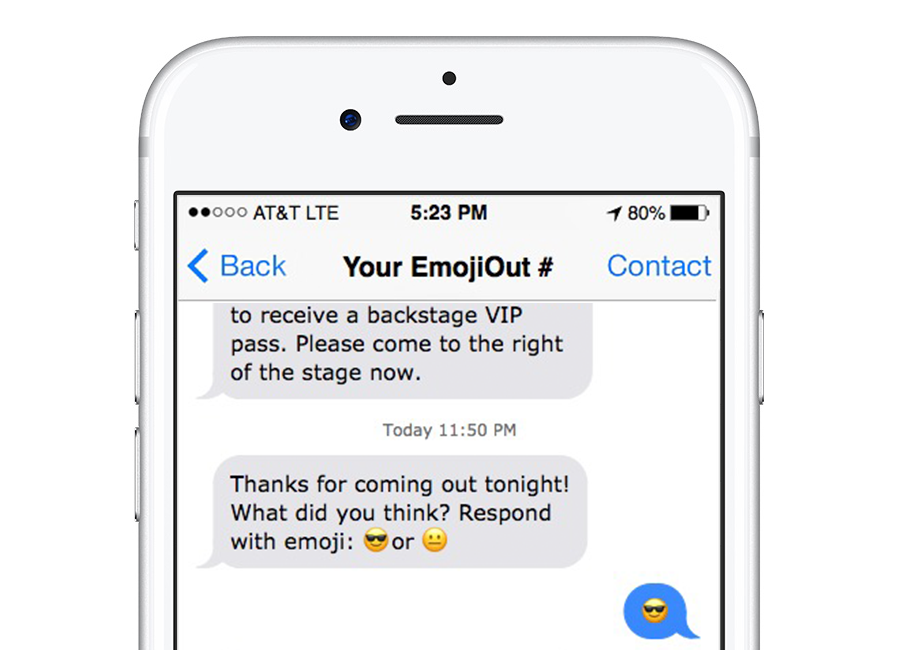 Step 03
Ask For Emoji Feedback
Being the brand name feature, this step provides you with an effective way to receive event feedback. and most importantly leads you into the next and final step of gauging customer engagentment.
Step 04
Send Appreciation Offer
As you receive feedback from your event attendees, this is the perfect example to thank them and recommend your next event as an attempt to obtain earlier ticket sales and buzz.